Stech - Hotel Booking Landing Page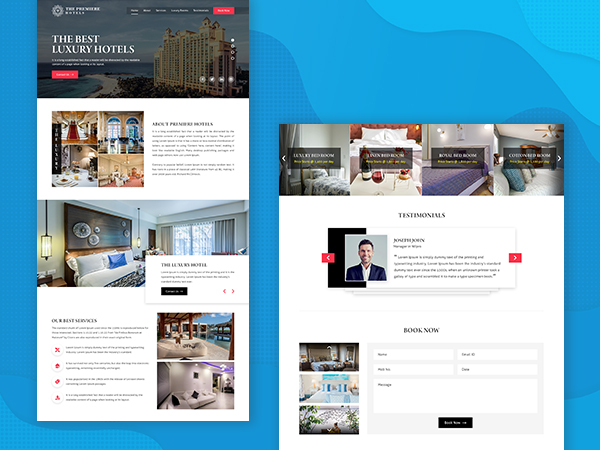 Hotel, Hotel Booking, Landing Page, PSD Template, UI Template
Stech - Hotel Booking Landing Page
---
---
File Includes
---
Stech hotel booking landing page is a creative landing page photoshop design. It is best suited for hotel booking, room booking, and other booking websites. PSD is properly layered.
Sections
Hero Section
About
Features
Services
Partners
Rooms Gallery
Testimonials
Book Now
Footer
Fonts
Aller
Arno-Pro-Semibold-Display
Pixel Dimensions

Reactrepo is the one-stop source to kickstart your website project with ease. We have a comprehensive range of beautiful and customizable HTML templates, React themes & landing pages. Every template is crafted with care to meet the highest standards and cover an array of industries, so no matter what project you have in mind, we've got something that will help get you up and running quickly! Dive into our extensive collection today.